"Great. I use it every night and definitely feel That it's the best lip balm I have used till date for my dry lips. Alhamdulillah" - Reshma H. 
Halal, all natural and wudhu-friendly*

Nourish your lips with Cocoa and shea butter, and natural oils

Hydrating and moisturizing

Available in 7 different options


  
What is in our lip balms?:
These are the main stars of the lip balms:
Ingredients: 
Beeswax, Cocoa butter, shea butter, almond oil, avocado oil, coconut oil, lanolin, natural flavor oil*. 
 *All of our flavor oils are vegan, alcohol free, contain no phtalates, gmo substances or fomaldehyde. 
For preparation before taking wudhu, you want to make sure that you have not applied the lip balm right before taking wudhu. And if you have, all you need to do is blot your lips on paper, (or even your hand) to remove the waxier layer of lip balm. 
Once your lips don't feel very "glidy" and more dry to the touch, then you can take wudhu as normal.
Salam, can we do wudhu on top of this lipbalm? Or do we have to remove it first? Because it cointains beeswax, which I did not think water was able to go through? And in the case we have to remove it, is it enough to just simply put water on your lips and Maybe scrub (a little!!) or what?

Aleikum selam! so this will depend, if you just apply the lipbalm before taking wudhu, then yes you would need to remove it (but just by wiping it, not scrubbing it). But if you apply the lip balm and take wudhu 1 hour or more after, then by then the waxy layer that could prevent the water from reaching the skin is most likely gone (you can tell by rubbing your lips together, if they feel "Dry" then that means the waxy part of the lipbalm is gone, if you can easily rub them together because of the balm, then you would wipe it off before wudhu) hope this helps!
Customer Reviews
05/25/2022
I recommend this product
Awesome lip balm I ever had.!!
Mashaallah, that's a great product I ever used in my lifetime.
05/05/2022
I recommend this product
Leaves my lips soft
I love the smell and how silky it is on my lips.
Leslie M.

United States
04/01/2022
I recommend this product
The best
No complaints with this lip balm, perfect texture, long lasting, light touch of color, and moisturizing. Highly recommend!
Heather K.

United States
03/12/2022
I recommend this product
Sooo good
Very moisturizing and long lasting. Highly recommend!
Heather

United States
09/23/2021
I recommend this product
More than a lip balm
Rich with moisture, my lips feel and look healthier each time I apply it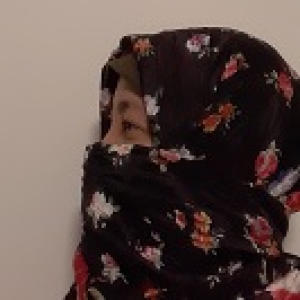 M
Mely

Canada